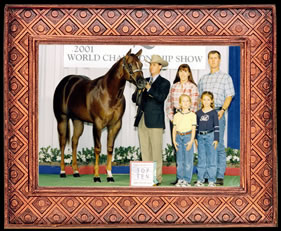 Our hope and goal at Huckabee Ranch has always been to breed and raise show quality horses that could compete at the highest level! We try to do business the old fashioned way of earning your trust and getting repeat customers. We do our best to make your experience a good one and always enjoy showing repeat and new visitors around the Ranch! I am blessed to have many family members work and and participate in making our business as success. Also very lucky to have a good friend and Veterinarian, Gregory K. Ballard DVM.
Our children also support and contribute when time will allow it. Brandon and Alyssa moved back to Stephenville in 2015 and are busy raising our two beautiful granddaughters, Brinley and Ella. Brandon has started two thriving businesses: Huckabee Inspection Group and A Christmas Lighting Company and he was recently elected to the City Council. Alex is completing her fourth year of medical school at McGovern Medical School in Houston, interviewing for family practice residencies, and planning for her upcoming wedding in May. We are delighted to welcome her fiance, Chris Mitchell, to our family! Dani is in her third year of medical school at the Texas College of Osteopathic Medicine in Fort Worth. She continues to excel and is planning to pursue a residency in obstetrics and gynecology.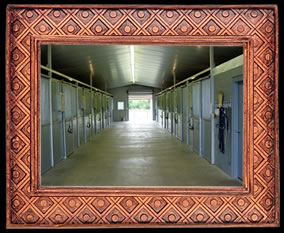 Over the years we have worked with many wonderful people with regards to their mares and stallions. This year we feel lucky to be working with Dan and Lisa Fox. It is a wonderful opportunity for us to stand their stallion, Romeiro, alongside our own. We look forward to a successful breeding season with this outstanding young stallion!
Our ranch is located on the outskirts of Stephenville, Texas, 60 miles southwest of Fort Worth and 90 miles from DFW airport. We offer reproductive work here on the ranch, embryo transfers in partnership with Leea Arnold Reproduction Center, and year round mare care.

We welcome visitors and hope if you are ever in the area you will make plans to come by the Ranch to see our stock and discuss any benefits we might have by working together!

Bill Huckabee